Blog
Fighting for a better life
Roopa (name changed) has had a traumatic life, but fights on to ensure that women do not endure the torture she endured. Here's her story!
10th July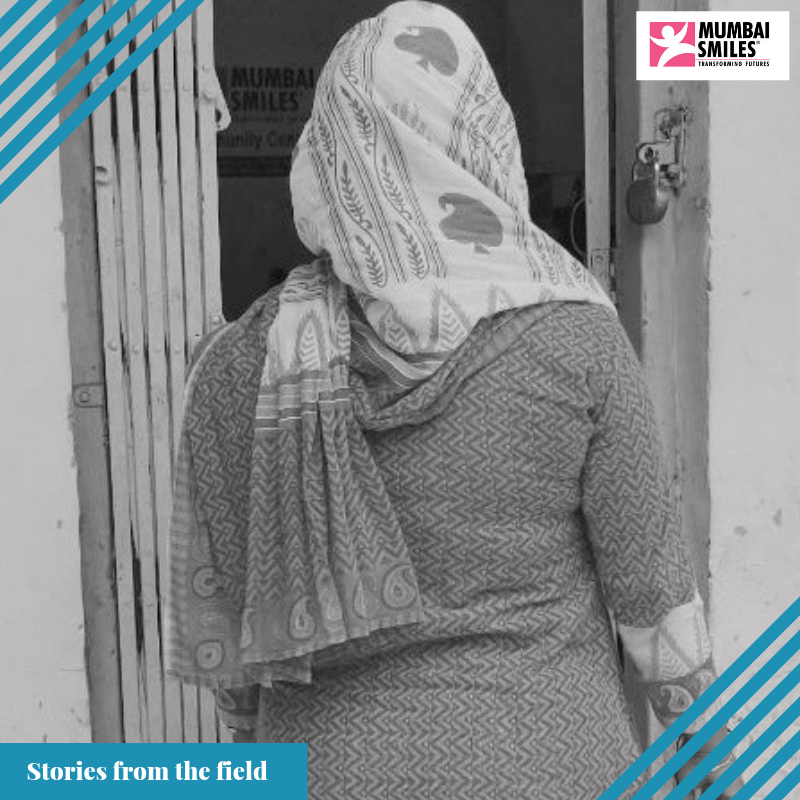 For Roopa, life has been a cruel journey. She was still a minor when she was trafficked from Raipur, a village on the outskirts of Bhopal, the capital of Madhya Pradesh where her family sold utensils. Like many individuals who had dreams and aspirations of coming to the big city, Roopa was told by a relative that she would get a job in Mumbai. Unfortunately for her, the relative raped her as soon as she arrived at the island city, following which he sold her at the red-light district of Kamathipura. Roopa was only 12.
At an age where a child should be going to school or having fun with friends, Roopa was forced to sell her body. And when she resisted, the brothel owner broke her front tooth and assaulted her. Fortunately, she came across several NGOs that were rehabilitating victims of human trafficking and giving them alternative skill sets. Through this, Roopa met the Mumbai Smiles Foundation team during a candle-making workshop. "The experience has changed my life. I am so grateful to have met the Mumbai Smiles Foundation team. While I struggle to make candles because of my eye problem, I attend as many classes as possible to learn," she said.
While Roopa is being counselled and provided psychological support, it is evident that she is traumatised from her experience, and finds it difficult to open up to people. She works as a domestic help to earn money, and regularly attends mental health camps organised by Mumbai Smiles Foundation. Initially, she found it difficult to speak due to her trauma, but after Mumbai Smiles Foundation's psychological intervention, Roopa has slowly started to open up.
While she is still traumatised, Roopa believes that there is hope. She has also asked some of her friends to come for these mental health workshops and in her own little way is slowly and steadily making a difference to society by helping her peers.
Comentarios