Blog
Commemorating World Head and Neck Cancer Day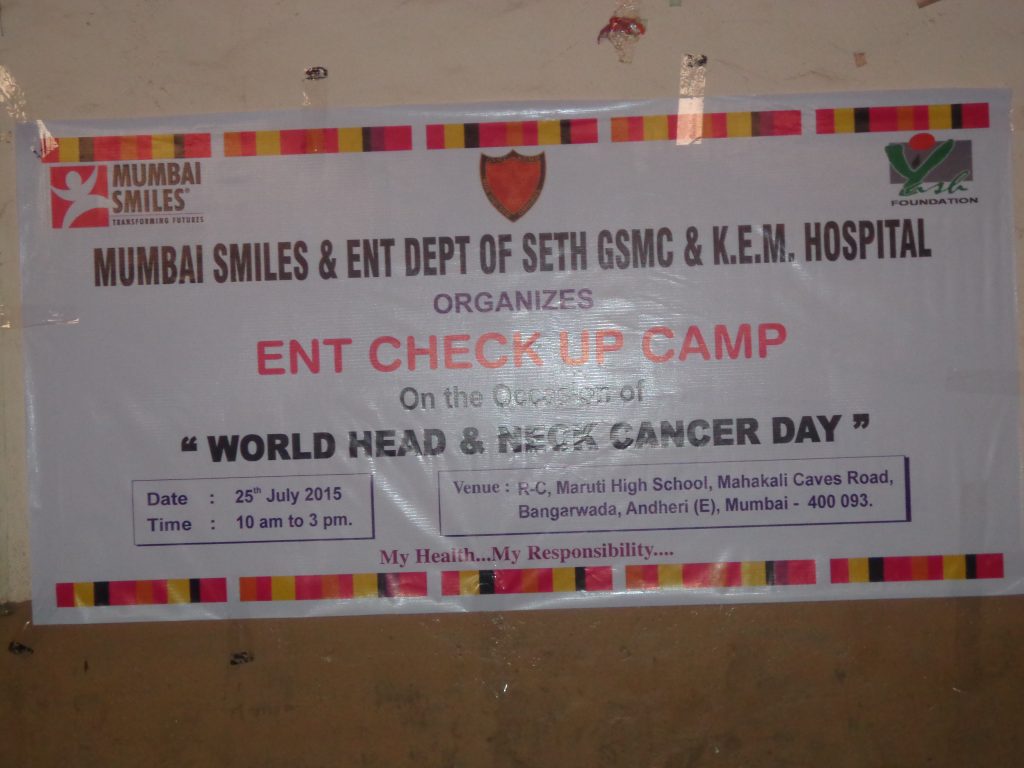 Did you know that head and neck cancer are one of the leading causes of death and disability in India, with oral cancer being the most common? Every year, nearly one hundred thousand new cases of mouth cancers are diagnosed, out of which 50% die within 12 months of diagnosis; a cancer mostly probable in men.
27th July is World Head and Neck Cancer Day and to honour this day we set up ENT check up camps on the 25th of July at one of our partner schools, R.C. Maruti School in collaboration with K.E.M Hospital (ENT Department). The involved beneficiaries for this camp were secondary school children—8th-10th Std.  The purpose of this event was to observe World Head and Neck Cancer Day and create awareness about tobacco and its deadly affect on teenagers. Another agenda for this event was to make the children aware about ENT related disorders and also provide basic treatment to those affected by it.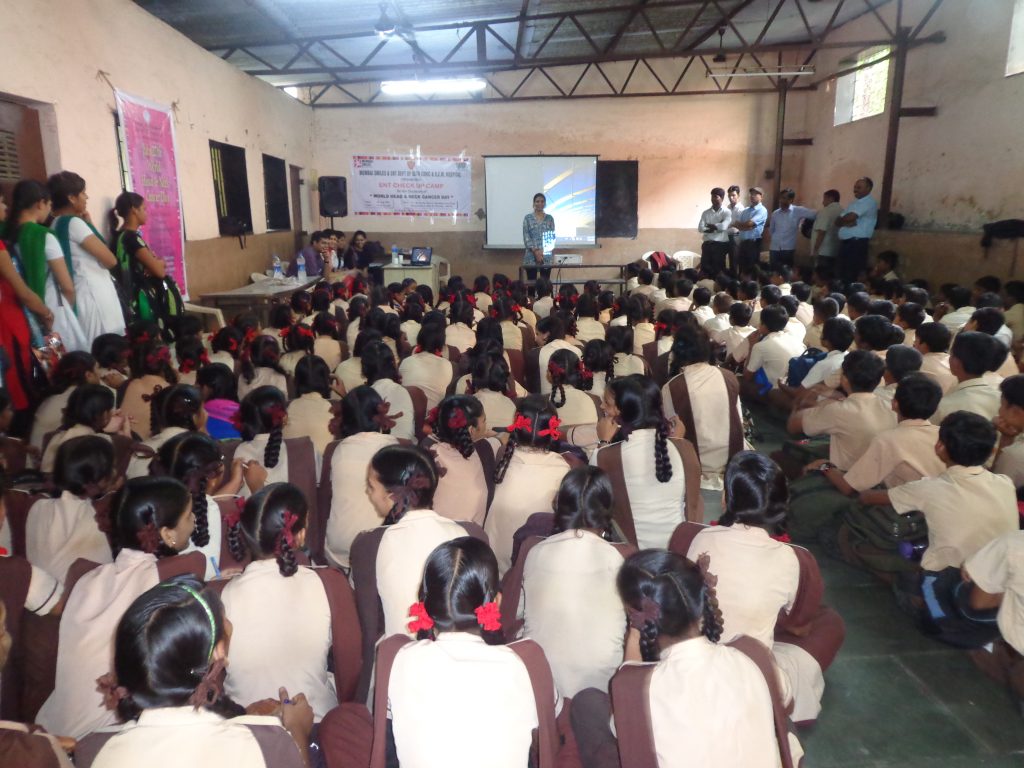 To make the event more interesting and in order to gain children's attention, we decided to show them ill effects of tobacco through a short film. Post the film, class wise screening took place by six of the Doctors present at the camp. A total of 720 children from our partner school who reside in an underprivileged community were screened. Among these; 47 of them were diagnosed with dental problems, 27 of them with eye related problems, 69 were ENT related which required further analysis and 19 of them were referred for surgery.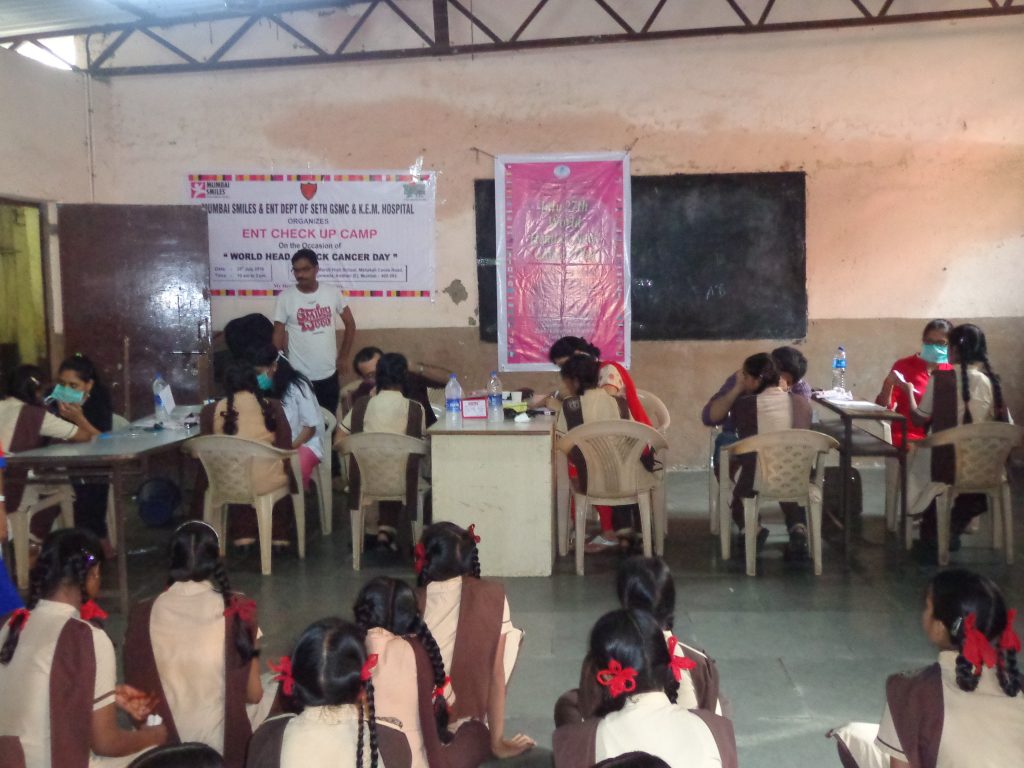 With the help of Mr.Singh, Principal of R.C. Maruti School and teachers, the camp proved to be a success. The school authorities were very impressed with the camp and they said, "For the first time such a camp took place which is highly important. This was necessary apart from children's studies".
Comentarios