Blog
Cleaning drive organized at Marolpipeline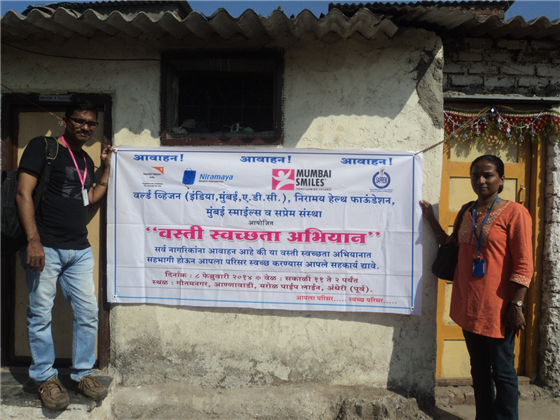 On 8th February 2014, Mumbai Smiles in collaboration with World vision foundation, Niramay Heath Foundation and SAPREM organized a cleaning drive at Anna wadi, Gautam Nagar, Marolpipeline, Andheri (E).Approximately 200 people, including residents and leaders from local community participated in the event. Balwadi Teachers, assistants, social workers etc. of aforementioned organizations also took part in the event. The event started around 10 am near Ramallah Maidan at Marol pipe line area. Dr. Nirmal Ahuja from Mumbai Smiles led the campaign.
Everyone present at the event came forward, took a broom in his/her hand and started cleaning the lane and drainage area. It was very inspiring to see people performing this task with  a lot of dedication and sincerity. In fact, people who did not involve themselves earlier were encouraged when they saw this sight and came forward to engage in the activity. Dr. Nirmal guided the people on how to keep the area clean since many harmful diseases arise as a result of unhygienic environment and open drainages. Members from all NGO's shared their experiences and gave tips on cleanliness.
Towards the end of the event, Balwadi teachers and field coordinators performed a street play, giving suggestions on how to keep the area clean such as :
Disposing garbage in  the dustbin

Not allowing people to  throw garbage in open drainage.


Creating a cleanliness committee in the area
The event was successful and the feedback was very positive. We further hope to conduct similar drives in future and spread awareness in various areas as it will help in  making our society a cleaner and healthy place to live in.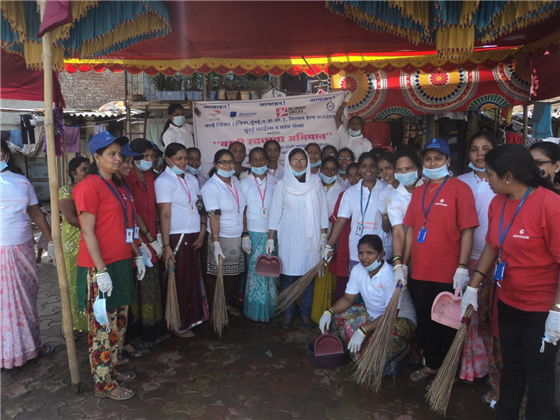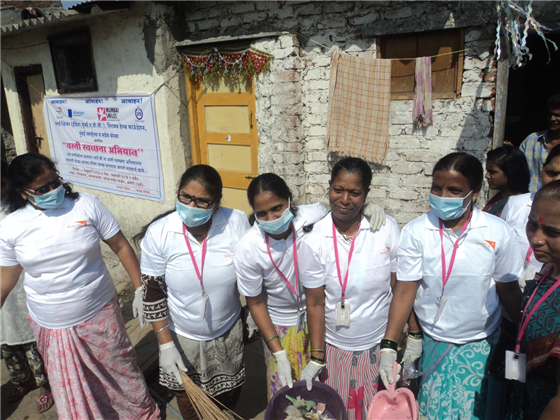 Comentarios