Blog
Schools hold creative competitions for their students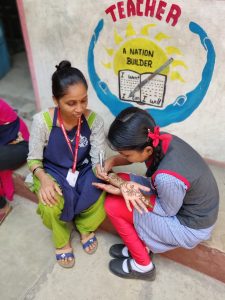 Apart from the regular routine of academics, students always look forward to special days in school—days when they can take part in different activities and also enjoy themselves. This is why organising extracurricular activities and competitions is such an important part of a school calendar. It also helps students to show their hidden talents and express different parts of their personality.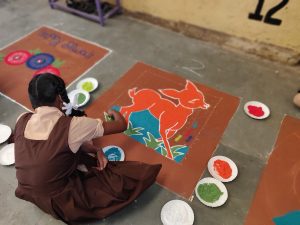 In the month of November, the Primary and Higher Education projects organised three types of creative competitions at St. Rocks High School, Samata Vidyamandir and Savitribai Phule Girls' School—drawing, mehendi and rangoli competitions.  The purpose of these was to give a platform to the students to showcase their artistic skills and also to deepen the engagement of the students at school. The events saw strong participation; the students created beautiful works of art that showcased their innovation.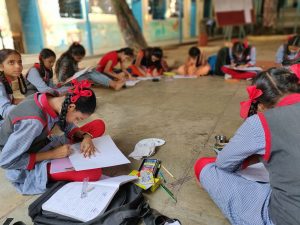 The icing on the cake was the awarding of prizes to the winners, carried out in the three schools participating in the activity. The faces of satisfaction and pride of the winners to receive their diploma, as well as the good times starred by all the girls who were lucky enough to participate, show us that these girls have a lot of creativity and we are sure that the students will continue to participate in such events in future as well.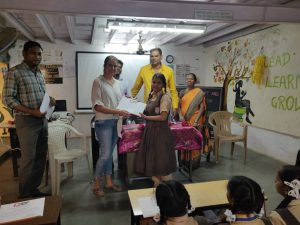 Comentarios