Blog
Preschool Parents-Teachers Meeting held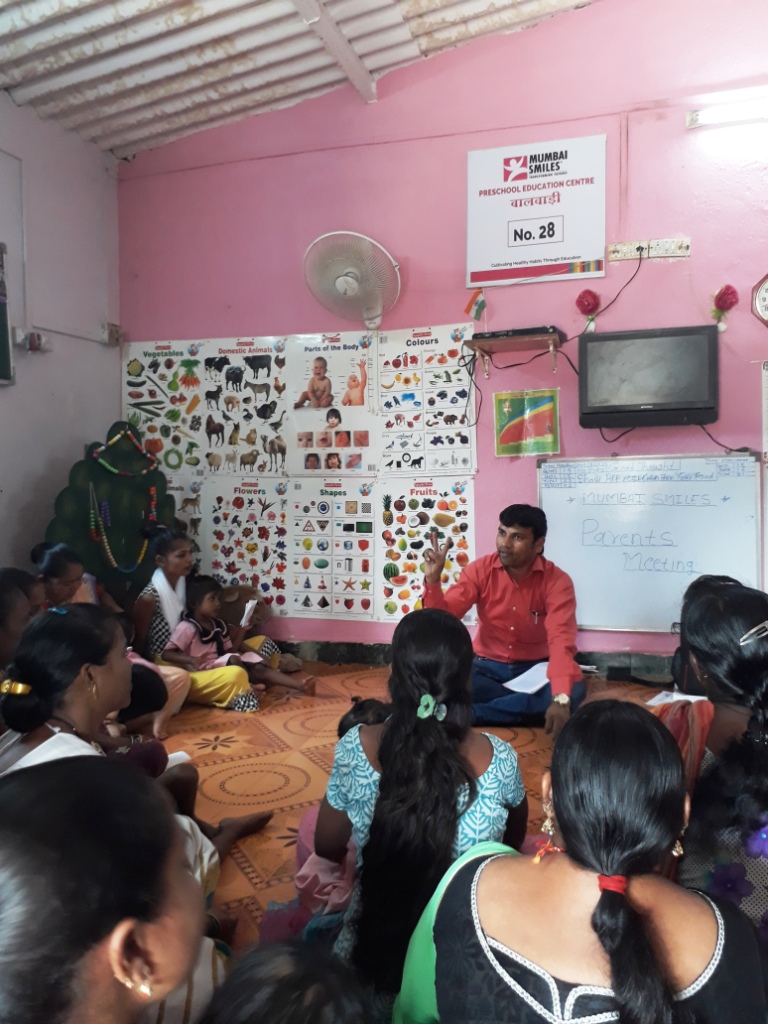 The Preschool Education team periodically holds a parents-teachers meeting at all our 29 preschool education centres .This activity is essential in order to receive feedback on the educational, nutritional and extra-curricular activities of the year. With this, we are not only able to maintain transparency with the parents, but also work on all aspects of this project to make them better as per the feedback and suggestions from parents.
The meeting covered a number of topics for the betterment of child's mental and physical health and better education. Starting with the review of the activities of the previous month and reflection of children's performance in the same, the meeting continued to talk about the attendance and regularity of students. Following this, the next topic was the importance of vaccination: the preschool team tries to provide the important vaccinations in the school itself, but in addition to these there are others that every child needs, and which are available at public hospitals (either for free or at reasonable cost). After vaccination, discussion continued on the weight and height grade of each child in the previous month to focus on problem areas and how to improve them at home for each child. And then started the feedback and suggestion segment of the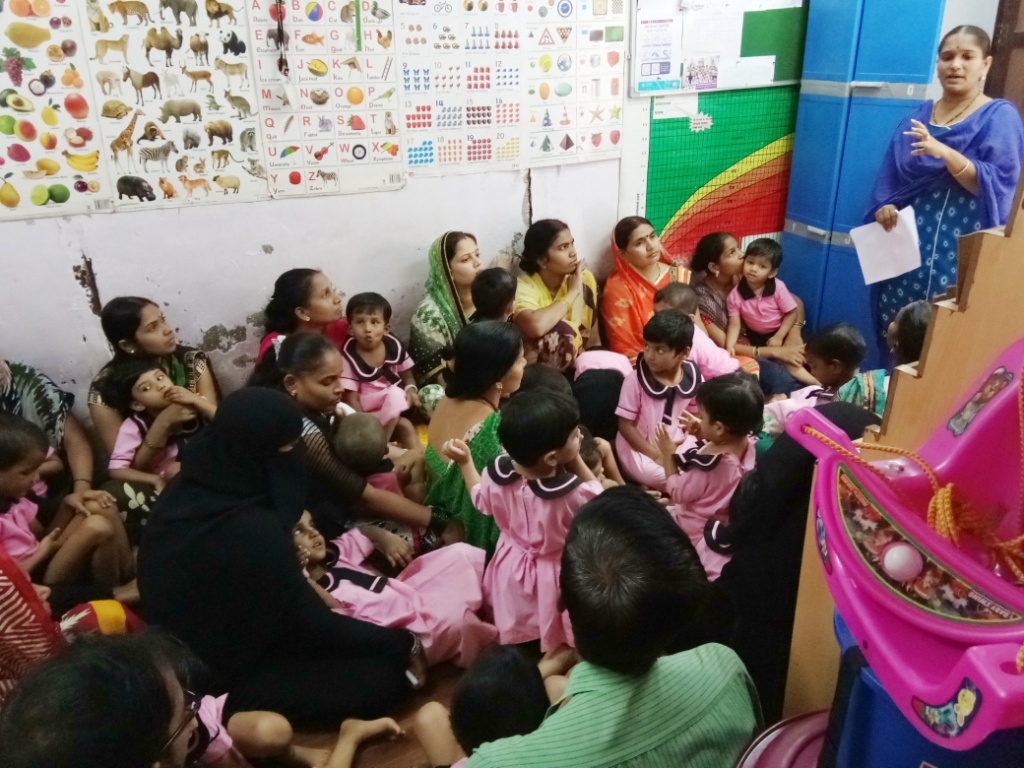 meeting where the parents gave their honest feedback and suggestions to improve the services of our project for the children. We are glad that all the parents gave extremely positive feedback by observing positive changes in their children, such as better manners, cleanliness and discipline that many parents learnt from their children.
After all the serious discussions of the meeting, a child in each preschool centre was awarded healthy child prize. This was awarded to the one child, who was not only regular in terms of their attendance but also nutrition and maintained their adequate height and weight as also participated in class with enthusiasm as well. This activity is important as it gives parents that extra push to take care of their children at home; by making them revise the lessons of the class at home plus ensure adequate nutrition at home as well.
The last segment of the meeting was a quick J2J (JUMP2justice) session on Child Rights and related topics.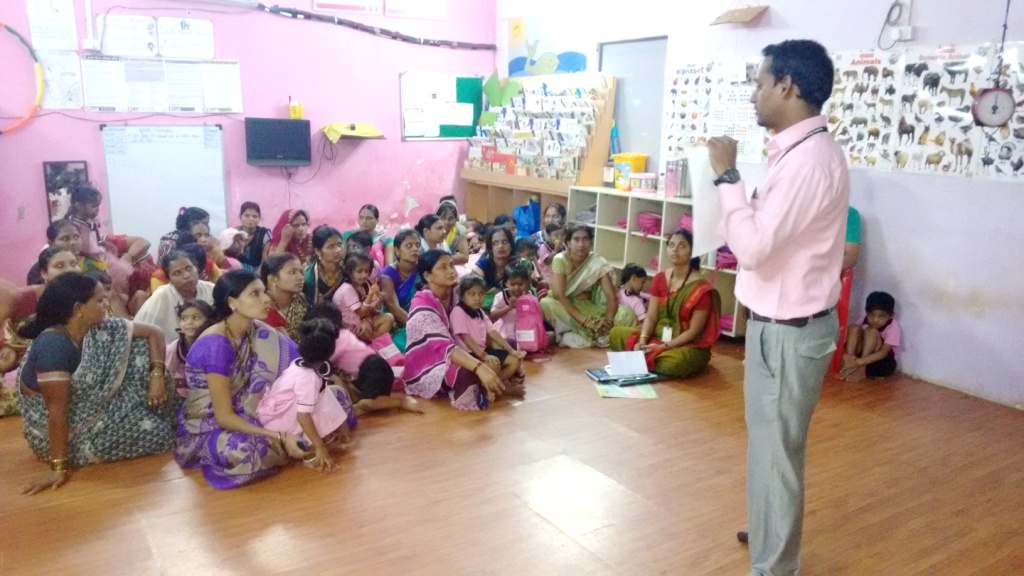 With about 95% of parents' attendance in the meeting, we found the meeting very interactive and hence a successful one where each parent was satisfied with their child's performance in class and changes in their regular life as well! We are happy to see such positive responses from the parents and extremely good results in the children!!
Comentarios