Blog
Eye Camp benefits 260 BMC school children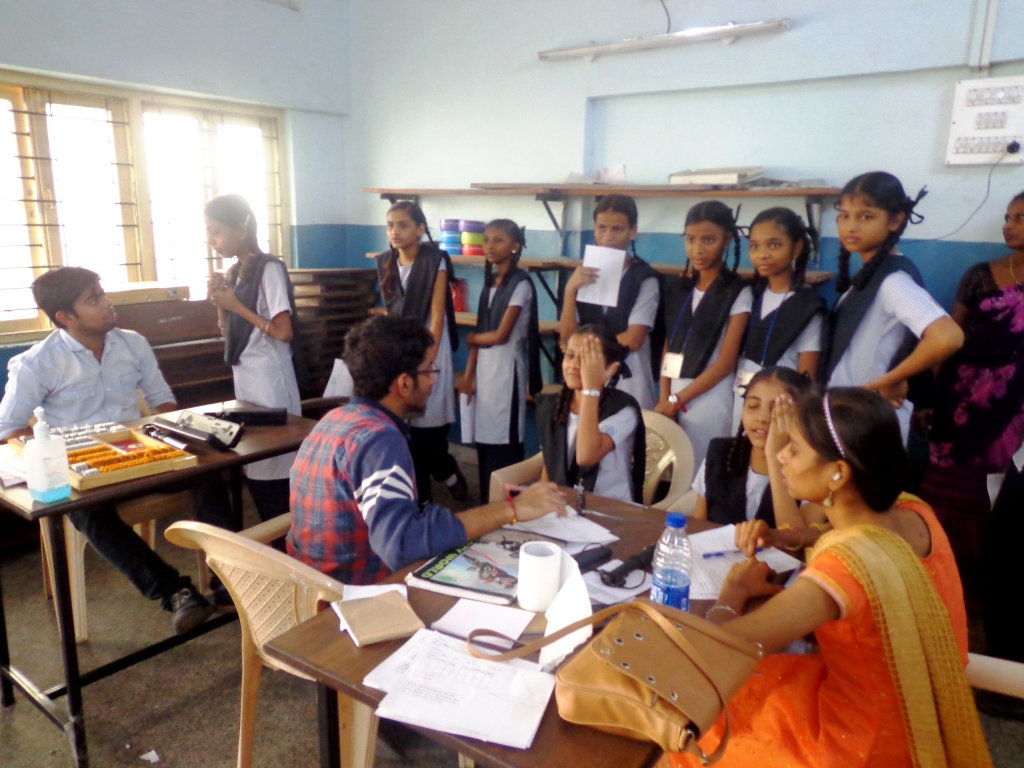 The Community Health project recently organised a free eye checkup camp for the students of one of our partner BMC (Mumbai Municipal Corporation) schools in Sangharshnagar area, which is where our Education projects are extremely active.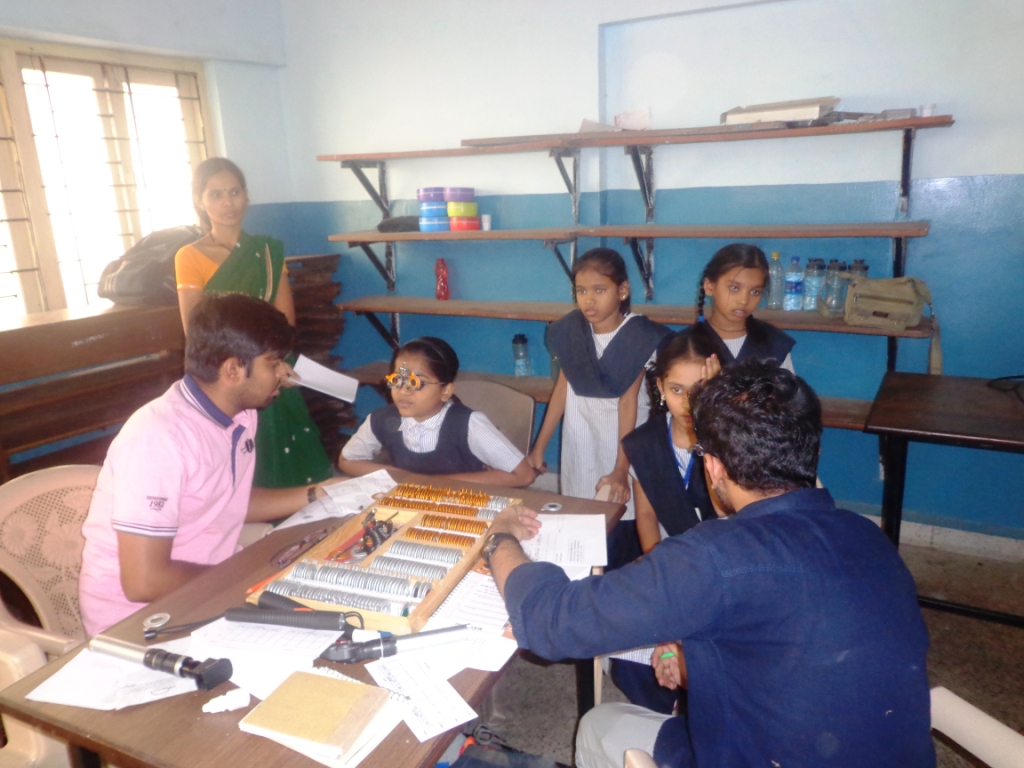 With a total of 260 students having been screened at the camp, the health camp was organised with an objective to firstly detect early stages of the various possible eye ailments, and secondly to create awareness about health and hygiene of eyes and eyesight among the students.
Out of the total 260 students, 20 were referred for further evaluation of their dilated pupils, 11 were identified with issues of refractive errors, 4 were identified to be having Vitamin A deficiency, 4 had eye infections and 32 were referred to hospital for further tests to identify their exact problems and its causes.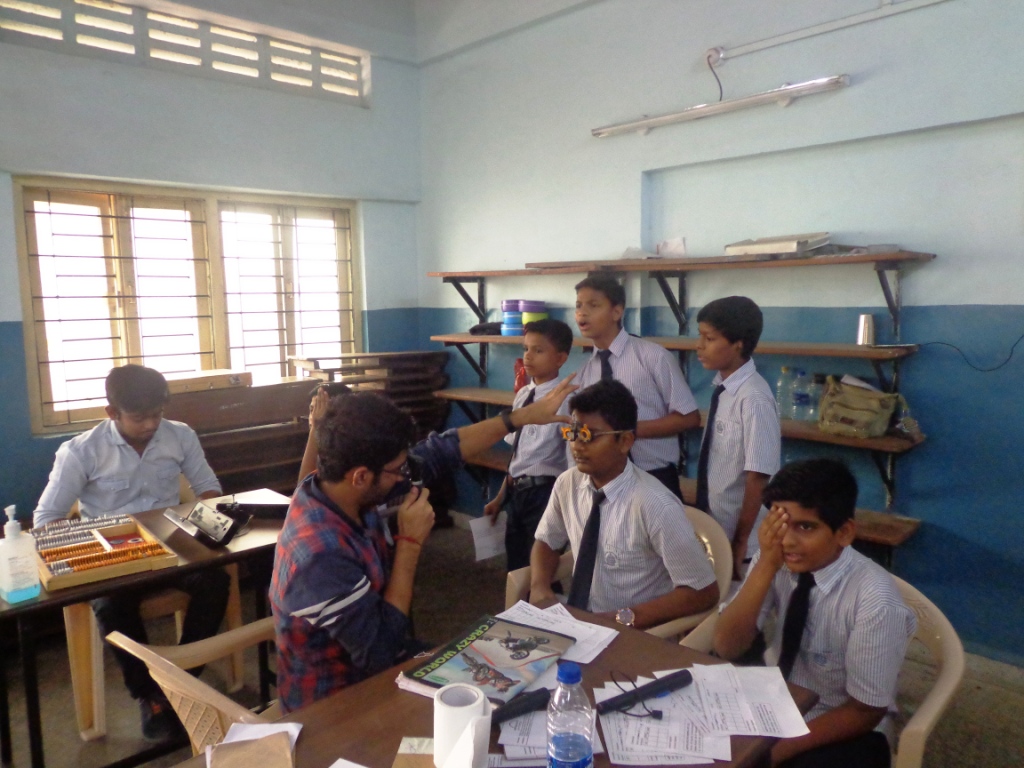 The camp was a successful one with the support of our partner, Aditya Jyot Foundation for providing the medical support and the principal of the school, Mrs. Asawari for providing with the logistical support, without which the camp wouldn't have been able to reach out to the beneficiaries and interact with them personally at all!
Comentarios