Blog
Bruno Herrero Arias Visits Mumbai Smiles
Bruno Herrero Arias, a Spanish professional footballer who plays for Indian club NorthEast United FC as a midfielder came down to our office on the 29th of October. A name well known in the football community; Bruno heard about our organisation from one of his friends and we were more than glad to have him here.
His interest in doing something for the community was what brought him to our office. Despite his ongoing league and injury he incurred during one of his matches; he made the effort to come down and learn more about our work which showed his level of commitment and eagerness to do more than ordinary.  Accompanied by his wife, he first had a meeting with Mr. Narendra Kumar Dundu (Executive Director India, Mumbai Smiles) and Natasha Rolston (Project Coordinator- New Glances and Awareness). Impressed with the work of the organisation, discussions were initiated of various ways he can collaborate with us.
Post this; we took him to one of our Balwadis where he played football with the kids. The kids were so excited playing football with him and the smiles on their faces were a proof of that. Enamoured by the tricks Bruno showed them with the football; they were eager to replicate and learn. Doing something different than usual truly made their day. After all, who doesn't love doing new things and break out of routine.
We proposed him an idea of sharing his skills with our LSE boys whose main agenda is to learn life skills through football. To which, he promised he would return if his league and time permits him. Definitive of the fact that he wishes to collaborate with us either monetarily or by sharing his skills; was a good moment for us.
We truly hope he can come again soon and share his expertise with the boys who would be more than thrilled to learn new tricks by a famous international football player. Thanks Bruno for your time; we are as happy as the kids who felt your energy and hope to see you soon again. Until next time!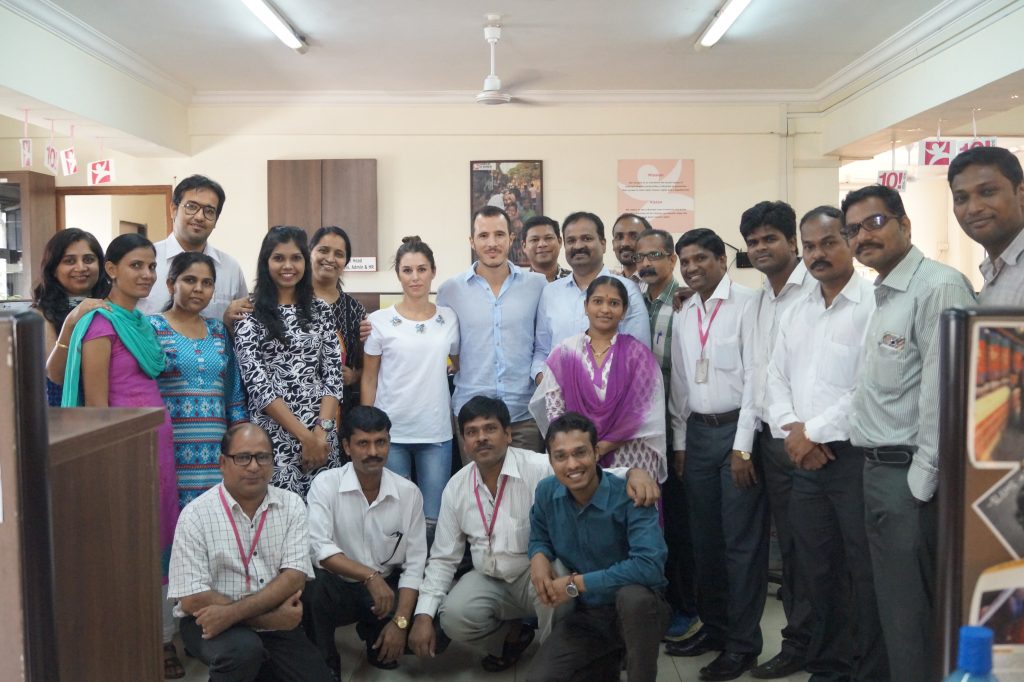 Comentarios